>
>
>
Wuxi Tech-star Technology Meeting
Wuxi Tech-star Technology Meeting
2020/6/30 Wuxi Tech-star Technology Co., Ltd. held an annual working meeting in the conference room on the second floor. The general manager, deputy general manager, project management personnel and the leaders of functional departments of the company attended the meeting.
At the meeting, general manager Yang Weidong made a work report entitled "unified understanding, adjusting ideas and steady development". The report analyzes many adverse factors in the pharmaceutical market, summarizes the work done in 2020 comprehensively, objectively analyzes the problems in the work, and makes detailed arrangement and deployment for the next year according to the achievement of 2020 goals and problems in the work.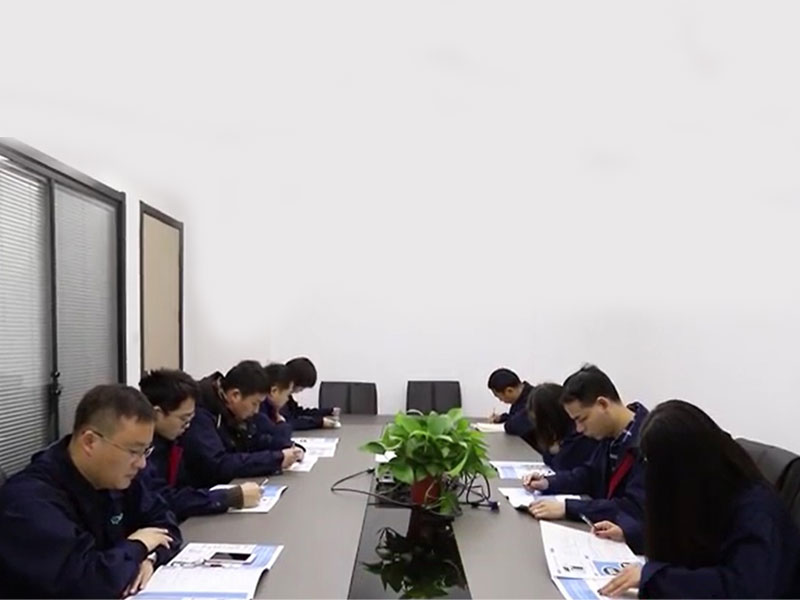 The meeting pointed out that: we should firmly grasp the overall situation of the company's development, change the company's development strategy, improve the quality of the enterprise, implement diversified operation, and advocate that all of us should be confident, unified, bold and persistent, and ensure 2021
To achieve the business objectives of the company. The deputy general manager and Secretary of the company also made a detailed report on how to strengthen the quality, safety, cost, production and operation, and cultural construction of the project.
Based on the current situation of the company, the meeting discussed how to enter new fields and develop new markets, how to do well in change and claim, how to speed up the project settlement and recovery of project funds, how to improve the project management ability, and how to improve the project management ability; How to retain talents and other four major issues were discussed intensively. With a serious and responsible attitude, the participants, proceeding from the actual situation of the company, freely expressed their opinions and suggestions, and jointly planned the bright future of the company.
The meeting also selected the advanced collective, advanced individuals and advanced teams in 2020, praised them, affirmed their work, called on all of them to learn from them, thus mobilizing the enthusiasm of the staff and the work team. This conference has always been permeated with the spirit of seeking truth and pragmatism and a strong democratic atmosphere. It is a conference of unity and democracy and brainstorming. It will guide and encourage the company's employees to create a more brilliant future with the spirit of innovation and perseverance.
The holding of the 2020 working conference of kezhida undoubtedly sets the work objectives for the next year's work, defines the work tasks, economic indicators and development direction, and lays a good foundation for all departments and projects to complete the production plan in the next year.
Get the latest price? We'll respond as soon as possible(within 12 hours)